Back to staff directory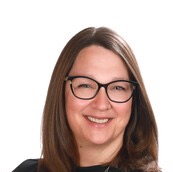 Director
Barbara Holden brings three decades of passion and experience in the field of Education to her role as Director. Her interest in this role is rooted in her work with students and families as a classroom teacher, special education coordinator, school administrator and district leader. Barbara has championed Diversity and Inclusion throughout her career and is particularly drawn to the development of Women in Leadership. Gaining insight through her own experiences, Barbara values the impact of the Board on the quality of education of students within a school system. Barb remains committed to working with the members of the CGCS organization to have that positive impact.
Barbara received a Bachelor of Education with a double major in ELA and Special Education from the University of Regina in 1988 and a Master of Education, Educational Psychology from the University of Alberta in 2009.
Retirement from her full-time position made space for Barbara to enjoy teaching pre-service teachers as a Sessional Instructor, pursue her writing, and – most importantly, spend time and give attention to her family including two very special grandchildren.