Back to staff directory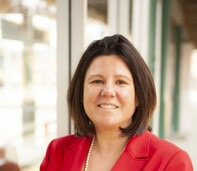 Director
With over 20 years of municipal public sector experience, Sharon is currently the Director of Calgary Transit where she leads a high-performing team of more than 3,000 employees who are responsible for operating one of the largest public transit systems in North America.
Sharon's strengths are in strategic planning, business management, and process improvement. Her operational experience and citizen-centric approach, help to keep the city moving by connecting people to their daily destinations and providing customers with safe and reliable means for traveling throughout their city.
Prior to joining The City of Calgary, Sharon worked at The City of Toronto for 15 years in public works administration, utility and taxation revenue, information technology, waste and recycling, as well as fleet.
Sharon holds a Bachelor of Business Administration from Wilfrid Laurier University and a Master of Business Administration from the Schulich School of Business at York University. Sharon has also recently completed the ICD-Rotman Directors Education Program.
Sharon is no stranger to all-girls education. Having attended Holy Name of Mary School in Mississauga – an all-girls high school and Camp Mi A Kon Da – an all-girls camp, Sharon has benefited from the learning, independence, and confidence an all-girls environment offers to young women and is looking forward to offering the same opportunity to her three daughters of which two are currently CGCS students. Sharon has also been a committed unit leader and advisor in the Girl Guides of Canada organization where she has established herself as a role model for the next generation of leaders.