Back to all posts
Posted on
Veronica Sheppard, CGCS Alumnae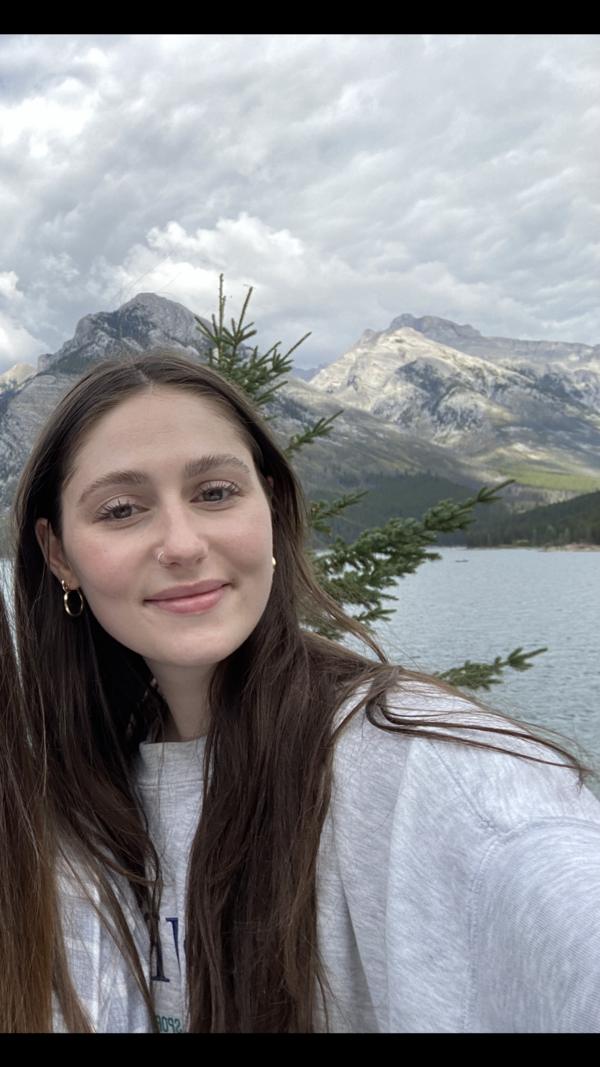 How did your experience at CGCS impact and influence you/your life? 
I was at CGCS from grade 6-9. My parents and I were drawn to CGCS for their focus on math and science, as well as their Go Girls program. I immediately felt comfortable at the school, the way our teachers taught us allowed us to learn subjects from a variety of angles, finding which one worked best. I had struggled in math and science in my elementary school and no longer associated any fear with the subjects due to the collaborative approach to problem solving that CGCS taught me. In my experience, being in an all girls environment for junior high allowed me to play, learn and grow without fear of judgement or pressure to conform. I shaved my head with other classmates for the Shave Your Lid for a Kid campaign in grade 6, which is something that I would have never done at my previous school. My time at the girls school allowed me to be comfortable being myself, which gave me the confidence to ask questions in class and dig for deeper knowledge. This not only helped with my academic pursuits, but with my personal ones too. I started the band program in grade 7 with the extraordinarily gifted and kind Quan Le. His class became my favourite, the band program gave me opportunities to travel and expand my love for music. Mr. Le encouraged me to apply for awards and gave me the opportunity to play alongside the Calgary Philharmonic Orchestra. Quan Le taught me so much about myself and was the first teacher to push me to pursue something that I loved.
Where are you and what are you doing now? 
I completed my Bachelor of Business Administration in General Management, Social Innovation and Non-Profit Management at Mount Royal University. Immediately after, I completed my Bachelor of Social Work at the University of Calgary. I currently work as a Community Outreach Social Worker for the Mustard Seed. Our team is a mobile Addictions and Mental Health unit that helps clients who are rough sleeping in the Calgary area. We meet clients "where they are at" physically, mentally and emotionally to provide supportive counselling. Our team assists clients in navigating the system to obtain income supports, permanent housing, addiction and mental health supports, as well as overall health and wellness supports. I love solving problems and have focused most of my academia on creating social change from within within multiple sectors. I believe that in order to solve social issues, you have to do your time working front line to really understand the system and to grow from experiences alongside your clients. I worked for over 4 years at the Mustard Seed shelter as a support worker, and am now doing my time, working as a community outreach social worker specializing in mental health and addictions.
What are you reading? What are you watching? What are you listening to? 
Reading:
Ragged Company by Richard Wagamese
Four chronically homeless people–Amelia One Sky, Timber, Double Dick and Digger–seek refuge in a warm movie theatre when a severe Arctic Front descends on the city. During what is supposed to be a one-time event, this temporary refuge transfixes them. They fall in love with this new world, and once the weather clears, continue their trips to the cinema. On one of these outings they meet Granite, a jaded and lonely journalist who has turned his back on writing "the same story over and over again" in favour of the escapist qualities of film, and an unlikely friendship is struck. A found cigarette package (contents: some unsmoked cigarettes, three $20 bills, and a lottery ticket) changes the fortune of this struggling set. The ragged company discovers they have won $13.5 million, but none of them can claim the money for lack proper identification. Enlisting the help of Granite, their lives, and fortunes, become forever changed. – Goodreads
Watching:
Knock Down the House on Netflix
Listening: