Back to all posts
Posted on
Pam Davidson, CGCS Superintendent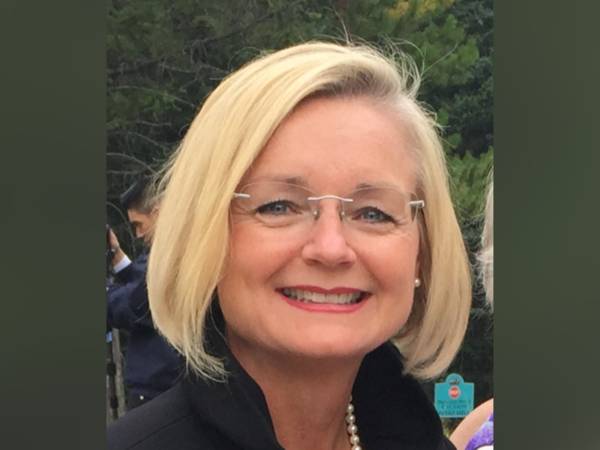 What is the name of the book/podcast/video you are into right now?
"The Moment of Lift: How Empowering Women Changes the World" by Melinda Gates.
"A debut from Forbes' third most powerful woman in the world, Melinda Gates, a timely and necessary call to action for women's empowerment.

A personal statement of passionate conviction, this book tells of Gates' journey from a partner working behind the scenes to one of the world's foremost advocates for women, driven by the belief that no one should be excluded, all lives have equal value, and gender equity is the lever that lifts everything"

. — Goodreads
What is it about this material that inspires/challenges/enriches you?
Melinda shares many stories in which women, when empowered, have made a difference in their lives and the lives of their families and communities.
What was your favourite or most impactful book as a child? Why was that?
"All Things Bright and Beautiful" by James Herriott. It was impactful because the stories of him as a young veterinarian, thrown into the "deep end" were engaging, funny and had positive lessons one could take away from the stories.
"All Things Bright and Beautiful is the beloved sequel to Herriot's first collection, All Creatures Great and Small, and picks up as Herriot, now newly married, journeys among the remote hillside farms and valley towns of the Yorkshire Dales, caring for their inhabitants—both two- and four-legged. Throughout, Herriot's deep compassion, humor, and love of life shine out as we laugh, cry, and delight in his portraits of his many, varied animal patients and their equally varied owners". — Goodreads 
What do you plan to read/view/listen to next?
I'm going to re-read "The Four Agreements: A Practical Guide to Personal Freedom" by Miguel Ruiz.
"In The Four Agreements, don Miguel Ruiz reveals the source of self-limiting beliefs that rob us of joy and create needless suffering. Based on ancient Toltec wisdom, the Four Agreements offer a powerful code of conduct that can rapidly transform our lives to a new experience of freedom, true happiness, and love. The Four Agreements are: Be Impeccable With Your Word, Don't Take Anything Personally, Don't Make Assumptions, Always Do Your Best". — Goodreads 
If you have one, please provide a reading/viewing/listening recommendation.
"Lean In: Women, Work, and the Will to Lead" by Sheryl Sandberg. If you don't have time to read the book, the TED Talk would be worthwhile.
"Ask most women whether they have the right to equality at work and the answer will be a resounding yes, but ask the same women whether they'd feel confident asking for a raise, a promotion, or equal pay, and some reticence creeps in. The statistics, although an improvement on previous decades, are certainly not in women's favour – of 197 heads of state, only twenty-two are women. Women hold just 20 percent of seats in parliaments globally, and in the world of big business, a meagre eighteen of the Fortune 500 CEOs are women. In Lean In, Sheryl Sandberg – Facebook COO and one of Fortune magazine's Most Powerful Women in Business – draws on her own experience of working in some of the world's most successful businesses and looks at what women can do to help themselves, and make the small changes in their life that can effect change on a more universal scale"

. 

— Goodreads