Back to all posts
Posted on
International Women's Day 2022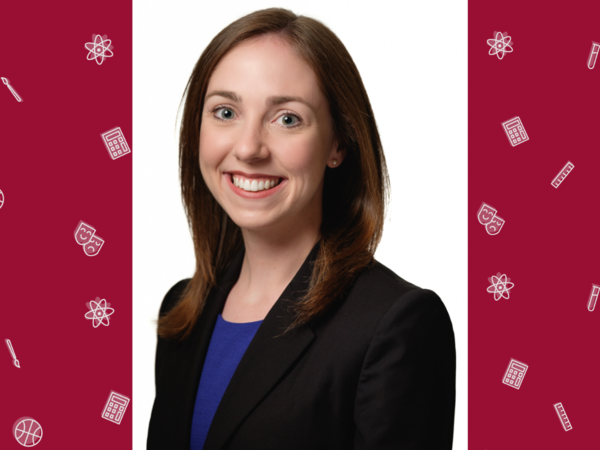 Empowered women, empower women: Our Board Chair, Christine Jackson, reflects on her experience at CGCS 
Few and far between are individuals who are fortunate enough to have their duties and passions converge. By combining careful consideration of how I spend my time, building upon my experience at an all-girls school, and arguably a little bit of chance, I've become one of these examples.
Humble Beginnings
The entire premise of all-girls education, like that at the Calgary Girls Charter School, is to breed confident girls and young women who will be equipped to take on the world with pride and poise. This energizing approach teaches students how to breakdown societal norms through advocating for themselves and their peers and establishing a foundation that they can Be Anything. Going through the Go Girls curriculum at the time seemed to be more of a novelty but in years gone by since hanging up my kilt for the last time, that is when the "why" became that much more impactful.
Turning Learnings into Practice
As I continue to work in a male-dominated workforce, I am reminded everyday of the importance of paving the way for other women particularly now with the emphasis on diversity, equity, and inclusion. Because of my growing passion for girls' education and empowerment of women in their chosen careers, I pay close attention to what the company I work for does to promote and encourage in these areas. 
Now more than ever before, I find myself ensuring alignment between my personal values and my company's corporate values and I can proudly say that whether it is showcasing success stories of women in technology, the Women in Analytics network, or attention paid to gender bias in AI, the values not only align, but they also overlap.
Coming Full Circle 
My education at the Calgary Girls Charter School has certainly influenced my day-to-day work world but what really ties everything together is the opportunity to serve as the Chair of the Board for the school that instilled this passion in me. It would be an understatement to say that it is a privilege to be a small part of the journey of every student that walks through the halls of our school and knowing that I am in a role to empower, educate and equalize is not one that I take lightly. 
As we celebrate International Women's Day, I am proud to not only represent the Calgary Girls Charter School but to represent girls and women everywhere. I am proud to do my part to inspire others to Be brave. Be creative. Be strong. Be driven. Be anything.